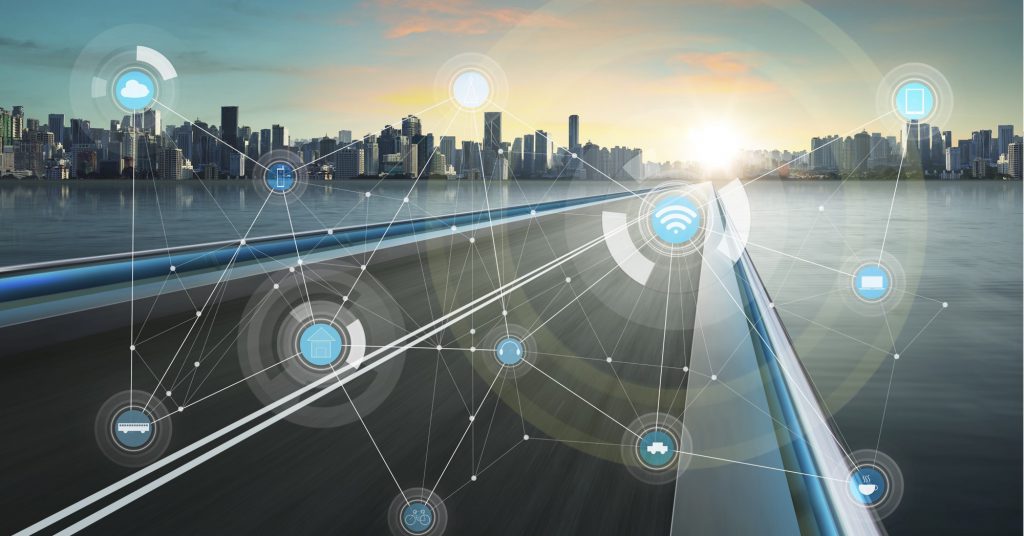 As the Internet of Things (IoT) ecosystem has advanced, so has the role of telcos. Creators of IoT devices and platforms need their products and services to work seamlessly across multiple domestic locations, and that can be difficult when operating in a market as fragmented as Asia-Pacific.
This is where telcos come in, as they provide domestic expertise and can leverage relationships with enterprises and mobile network operators (MNOs) in different countries.
Telcos have also found themselves in a unique position to capitalize on IoT—they provide access to 5G and edge computing, and infrastructure that allows IoT devices to share data. They also offer a wealth of intelligence and personalisation services through the data that go through their pipes. At the same time, they reinforce their roles as trusted hubs for both the sharing and gatekeeping of data.
As telcos determine ways to become significant players in the IoT ecosystem, they are faced with two approaches: vertical and horizontal, and which is better?
The vertical approach: an in-depth understanding of customer needs
Each industry has a different level of IoT readiness and maturity, said Dennis Wong, VP Enterprise Mobility Products and Platforms, Group Enterprise, Singtel, speaking at the Be In Conversation webinar series held by Bridge Alliance in July. As such, each industry has distinct business requirements and challenges when it comes to IoT implementation. Missed our IoT Webinar? Rewatch it here.
According to David Pigot, Director of Enterprise Mobility and IoT, Bridge Alliance, a vertical approach allows telcos to gain a deep understanding of these problems and thus help design a tailored, end-to-end solution.
For example, an IoT solution for warehouses might include temperature-monitoring sensors and a real-time locating system for every asset. This would be connected to a platform that enables analysis and reporting, and identifies anomalies. Such a system requires a stable network to handle massive amounts of data from hundreds of sensors, as well as secure transmission of data and storage on the cloud.
Maxis offers an indoor asset monitoring system like this using a WiFi-enabled cloud gateway and Bluetooth enabled sensor beacons. The system provides companies with capabilities for real-time monitoring, granular control of all assets, and rapid identification of anomalies and problems.
Meanwhile, in South Korea, SK Telecom has partnered with its affiliate network to launch a car rental service using the telco's IoT network. The service will be able to check the status of its vehicles in real time. The system is connected to a smart fleet management platform, and also provides insight into customers' driving behaviour, which in turn could serve as the basis for rewards, incentives, and discounts.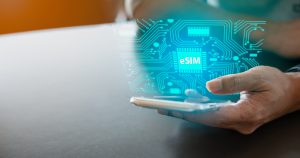 The automotive sector has yet another set of IoT requirements. One solution that has supported the development of connected cars was the development and adoption of the GSMA Embedded SIM (eSIM) specification.
With the eSIM, vehicle manufacturers could "remotely provision connectivity over the air to vehicles with an operator of their choice", removing the headache of installing a different SIM per operator and per location. The eSIM allows manufacturers to deliver telematics, real-time diagnostics and navigation, and other services within the vehicle.
To make the eSIM solution even more seamless, telco operators groups, such as Bridge Alliance, have forged eSIM swaps between mobile network operators. For vehicle manufacturers, that means not having to worry about manually configuring eSIMs to change networks when they cross a different country.
Key considerations
Do industries really need the platforms that telcos build, or would they rather build their own? The answer can be seen in the solutions being offered today—no entity can build an effective end-to-end IoT solution on their own. IoT solutions tend to be a collaboration between industry players and enablers, such as connectivity service providers.
But to collaborate with industries and develop tailored solutions for them, telcos must dig deep to understand the customer problems and ecosystem challenges. That requires gaining expertise. As it is not feasible for telcos to become experts in plenty of verticals, they must choose those to focus on specific industries, based on their assessment of how well they can serve that sector and how much business sense it makes for their geographical market.
Richard Cockle, Global Head of IoT, Identity and Big Data, GSMA, shared that GSMA has identified six verticals with high potential for IoT implementation: automotive, aviation, financial services, health, manufacturing, and tower & fibre. The association is now focusing on gaining a deep and thorough understanding of each of these industries' needs. With insight into verticals' needs, IoT standards can be unified or made more consistent globally, removing the need to create expensive, bespoke solutions for each market.
A horizontal approach enables interoperability
In an IoT landscape plagued by fragmentation, interoperability helps break down barriers to entry. In fact, it's crucial to the commercial success of IoT services. Find out how you can Navigate APAC's Fragmented IoT Landscape in our latest whitepaper; download it here.
For example, a platform for a specific manufacturer's connected cars should be able to communicate with devices issued by other original equipment manufacturers (OEMs), shared Chetan Deshpande, Associate Director, Advance Market Products (Automotive) at Harman Connected Services. This allows them to work with partners that have pre-certified models for carriers in certain markets. "[Doing so] makes it easier for us to launch the same product in different markets without trying to design it over and over again," said Deshpande during the webinar.
And for safer navigation and better traffic management, vehicles need to be able to communicate with each other, with objects on the road, with pedestrians and their devices, with roadside units, and with various sensors.
Taiwan Mobile's IoT Business Service is another example of a platform that helps enable IoT solutions across various industries. It has been used to connect to smart parking systems to allow the transmission of real-time parking information, as well as to monitor data from sensors and remote control devices for water, electricity and gas meters. It facilitates information exchange for transportation services, logistics, emergency rescue services, gathered through IoT systems.
Taiwan Mobile's platform is also used by medical institutions to perform big data analysis and preliminary diagnosis based on data gathered from physiological sensors and remote detection equipment. As a result, around 700,000 people in 48 remote locations in Taiwan have received a solution for the lack of healthcare access in their areas.
Any IoT ecosystem would benefit from interoperability. A smart home needs smart appliances from various OEMs to communicate with one another, as well as with the household's smart assistant. Medical and fitness devices, equipment used in search and rescue operations, security and surveillance platforms, and a wide range of applications would run more seamlessly together if they could interface with one another.
The same seamlessness should be available when deploying devices in multiple countries. For example, to enable multi-domestic availability, Bridge Alliance platform can enable OEMs, enterprises, and service providers to deploy IoT devices in various countries while experiencing domestic service quality. This removes an interoperability barrier, as the diversity of connection providers and connectivity requirements is a major contributor to the fragmentation in Asia-Pacific's IoT landscape.
Key considerations
Some fear that a focus on horizontal integration could reduce telcos' role to merely that of providing the "pipes". But in a diverse market like Asia-Pacific, telcos cannot simply provide connectivity services and call it a day.
Telcos need to provide their clients with expert advice on the requirements and regulations in their local markets, as well as negotiate agreements with MNOs in other countries or leverage consortiums that bridge operators across several markets.
At the same time, it's important to keep in mind their roles as trusted gatekeepers of data. Interoperability presents a challenge for data security, and telcos need to keep this high on their agenda when developing IoT solutions.
An ecosystem that supports both vertical and horizontal innovation
Working with other operators can help telcos improve breadth of service, while industry partnerships will help them dive deep into specific problems and solutions.
Telcos must change how they think of their businesses, and decide on what their new identity will be. This will help them find a place in the future of work and industry.
A crucial step here is collaborating with other telcos and players in the IoT ecosystem.
As Bridge Alliance's Pigot pointed out during his panel at the recent Telecom World Asia: "We can't do this ourselves as telco operators. When you look at the end-to-end process of an IoT solution, there are a number of parties involved. And if we don't get better collectively, these challenges and problems that we have today will not be resolved in the near future."
Interested to find out how Bridge Alliance can help? Get in touch with us.