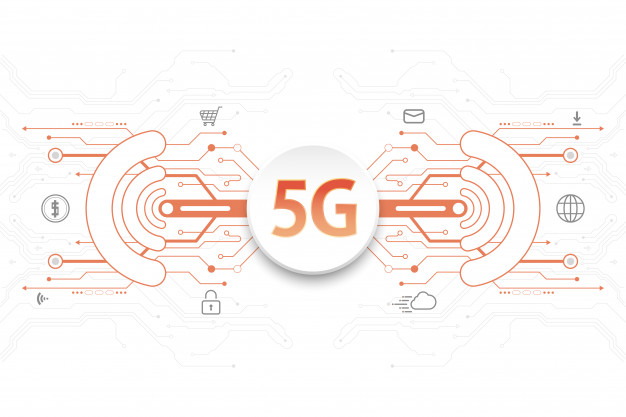 Since the 3GPP released the first official 5G cellular network standards at the end of 2017, carriers and hardware developers around the world have entered the race to obtain licences, and release commercial networks. 5G offers much more capacity, nearly undetectable latency, and significantly faster connections.
The COVID-19 pandemic has caused many operators to slow down their plans for 5G due to increased demand for currently-available networks such as 4G LTE. However, APAC continues to lead the world in commercial 5G development—in many countries, commercial 5G networks are already operational or preparing for launch. A GlobalData report suggests that 5G will reach up to 30% of the APAC telecom market by 2024. However, true applications of 5G networks will already be seen by 2021 or 2022.
Although the countries that make up this area are at widely varying stages of development, all stand to gain from the benefits that 5G can offer to their infrastructure and economies. Operators are partnering with hardware manufacturers and governments in order to accelerate the technology's development.

5G developments across Asia-Pacific
Let's take a look at 5G progress of our Bridge member operators and others, across Asia-Pacific.
China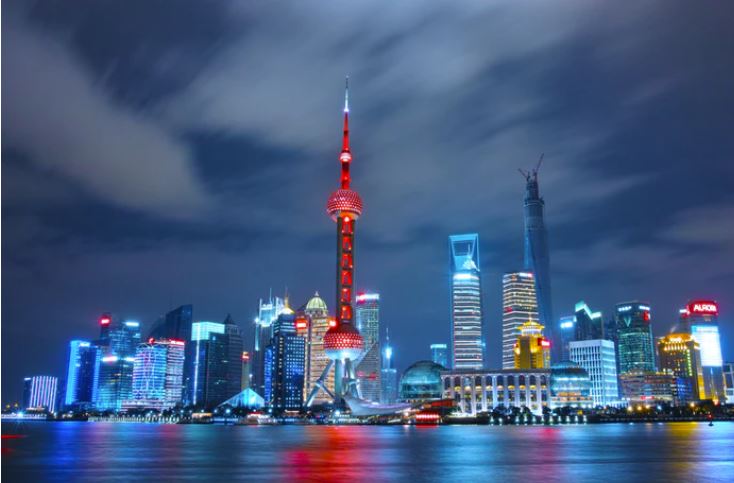 Picture 1 of 13
After 2018 trials and 2019 pre-commercial applications, China's three major incumbent operators—China Unicom, China Telecom, and China Mobile—launched 5G networks in November 2019. These are currently limited to major cities. Each of these operators has its own spectrum license for different bandwidths. China has marked 5G as a cornerstone of its infrastructure and economic plans, and the country views 5G bandwidths as a key enabler of innovation. The government controls a significant stake in 5G and is playing a highly active role in its regulation and development.
Co-learning and collaboration accelerate the 5G ecosystem
In order to be ready for 5G, organisations must start early. The potential 5G networks have to offer for countries, cities, and businesses are enormous—unlocking incredible new applications in the fields of big data, IoT, and more.
However, 5G in APAC and around the world should be embraced as a part of a larger economic vision rather than as a siloed technology. The adoption of 5G will require a cohesive, multi-domestic ecosystem where operators, vendors, and governments build and maintain strategic partnerships that match current infrastructure, then work together to further innovate and grow the market.
Earlier this year, Bridge Alliance's Global MEC Task Force convened in Seoul, South Korea, to discuss cooperation in 5G multi-access edge computing (MEC). The task force, which consists of Bridge Alliance members including SK Telecom, Singtel, Globe, Taiwan Mobile, HKT and PCCW Global, aims to develop a 5G MEC ecosystem within Asia.

Preparing for 5G networks
1. Identify competitive advantages of 5G for your own business
Every organisation has unique business needs. The first step to take when preparing for 5G is to consider possible use cases that are relevant to your business operations, products and services.
One of the challenges of preparing for 5G is that many of the use cases are, at this point, hypothetical or at the prototype stage. While it is important to prepare and rearrange existing processes, we must all be realistic with our forecasts and understand that 5G is a high-cost, high-risk investment.

2. Make estimates about how many devices your network must support so you know the capacity you need
Despite the many challenges to implementation and adoption, there is no doubt that 5G is coming. It is important to prepare for the technology and the myriad ways it will impact business.
5G networks require 5G-enabled hardware. To take advantage of 5G networks as they launch in your country, it's best to prepare your organisations's infrastructure beforehand. Consider how many devices the network will need to support and your specific connection needs; then, discuss with your local telco providers to determine the best way to gain access.
Ask questions about the types of networks available—from geographical reach to speed to capacity.

3. Move processes to the cloud when possible
Regardless of how quickly you adopt 5G, there's no denying that cloud services will become more and more important in the future. Gartner predicts that SaaS cloud services market will reach $113.1 billion in 2021—a significant increase from 2017's $58.8 billion.
Infrastructure-as-a-service (IaaS) and Platform-as-a-Service (PaaS) markets are also expected to increase.
Third-party cloud solutions specialise in specific aspects of running a business—from accounting to logistics to team communication—so that you can focus more time on strategic planning and growth. And of course, it is much easier to transition from 4G to 5G if your systems are cloud-based rather than offline.

4. Make sure your people understand the benefits of 5G
A lack of knowledge about the benefits of 5G can significantly hinder adoption. Ensure that business leaders, stakeholders, and employees understand what 5G is and how it can accomplish your key objectives.

5. Create a timeline for implementation
Once you connect with your local telco companies, you should have a good idea of how soon you can begin switching to a 5G network. Incorporate 5G into your overall business plans and ensure that future product or process changes can easily accommodate the change.
To learn more about how 5G can simplify workflows and improve your consumer offerings, or find out how collaboration and co-learning can help, send us a message.
Note: The 5G developments across Asia-Pacific listed in this post are accurate as of 1 June 2020.