Headed to the ConnecTechAsia 2019 Summit? Visit Bridge Alliance at our booth (BY3-05, MBS Basement 2) and hear from our CEO, Geok Chwee, as she shares her insights on a CXO Roundtable on 5G and during a keynote kicking off the IoT & Smart Cities programme.
Catch Geok Chwee's sessions at:
18 Jun, Tue, 1050hr, "CXO Roundtable – 5G: The Future Game Changer of Data, Networks and Consumption"This session will discuss and congregate the perennial challenges and journey ahead for 5G commercialisation with regional leaders. Execs will highlight amongst the many ongoing 5G deployment plans, use cases with partners, spectrum status in the various countries, lessons learnt from 3G and 4G and more.Panellists:
Seizo Onoe, President of DOCOMO Technology and Chief Technology Architect, NTT DOCOMO
Ong Geok Chwee, CEO, Bridge Alliance
Dr David Soldani, CTO, Huawei Australia
Senior representative, BroadcasterModerator: David Kennedy, Practice Leader Asia Pacific, OVUM
18 Jun, Tue, 1440hr, "Maximising the Power of IoT"
How can organisations leverage IoT to unlock new possibilities? What are some key learnings and best practices in Asia? We share from our experience of working with premier operators in the region, as well as with technology partners and customers.
Moving forward, how will 5G and other emerging tech come into play in the future of IoT?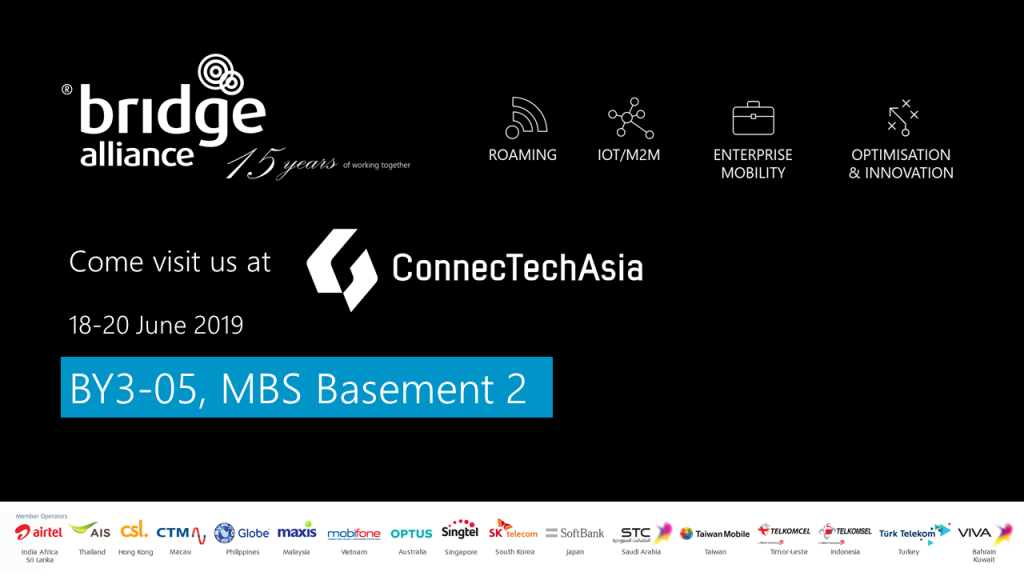 About ConnecTechAsia – Asia's MEGA Technology Event

Bringing together BroadcastAsia, CommunicAsia and NXTAsia across 2 venues, ConnecTechAsia showcases state-of-the-art communication, enterprise, broadcast technologies and innovations. Coupled with a supercharged agenda with renowned speakers at ConnecTechAsia Summit, and a host of experiential activities, ConnecTechAsia paves Asia's future for technology.
Yet to get your passes? Take advantage of our 15% discount for all ticket categories while saving more when you meet these leading giants, industry players and key stakeholders at Asia's largest tech event. Enter the promo code 'CTACONF04′ when registering and enjoy 15% discount on top of the Early Bird Rates ending on 26 April 2019. Register for the Summit here.
View the Summit Programme here.
#ConnecTechAsia2019