Bridge Alliance will be at TechXLR8 Asia 2018, specifically at 5G Asia and IoT World Asia! Here's where we will be: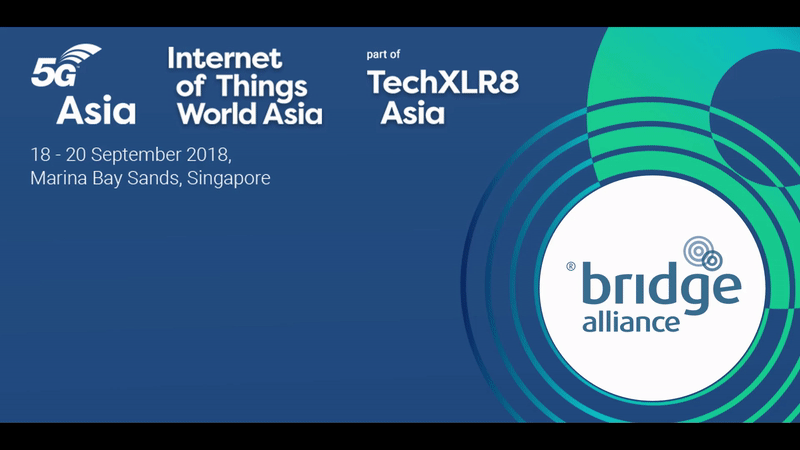 Geok Chwee and Antoine will be speaking on the 5G Asia and IoT World Asia stages, sharing their insights on the future telco, IoT ecosystems, scaling IoT and 5G for massive IoT!
TechXLR8 Asia brings together the hottest tech shows in APAC: 5G Asia, IoT World Asia, NV & SDN, the AI Summit, Project Kairos Asia & Consensus Singapore.
Antoine is also a finalist for the IoT World Asia People's Choice Award! Vote for him at http://bit.ly/voteantoine
Join the conversations at #5GAsia and #IoTWorldAsia !