Bridge Alliance will be speaking at Total Telecom Congress 2019 on 5G and IoT. The congress this year focuses on "Global Telecoms Reimagined", addressing 8 key issues across the 2 days. There will also be a startup village as a feature of the event.
More details about the participation and special rates for the Bridge Alliance network to be revealed.
In the meantime, more about the event here.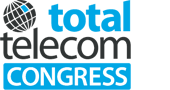 The Total Telecom Congress provides the perfect platform to make sense of all this change.
Across two days and eight streams of content, 300 industry-leading speakers will deliver thought leadership on how the modern Telco can reinvent itself, covering topics including the role of AI in future business models, softwarising the network, reimagining customer service, delivering on the 5G promise, redefining culture, and much more.