Bridge Alliance is proud to be a partner of Asia Tech x Singapore this year. Two of our Bridge executives will be speaking in Asia Tech X Singapore at the following panel discussion session and presentation. Hear from them and register HERE.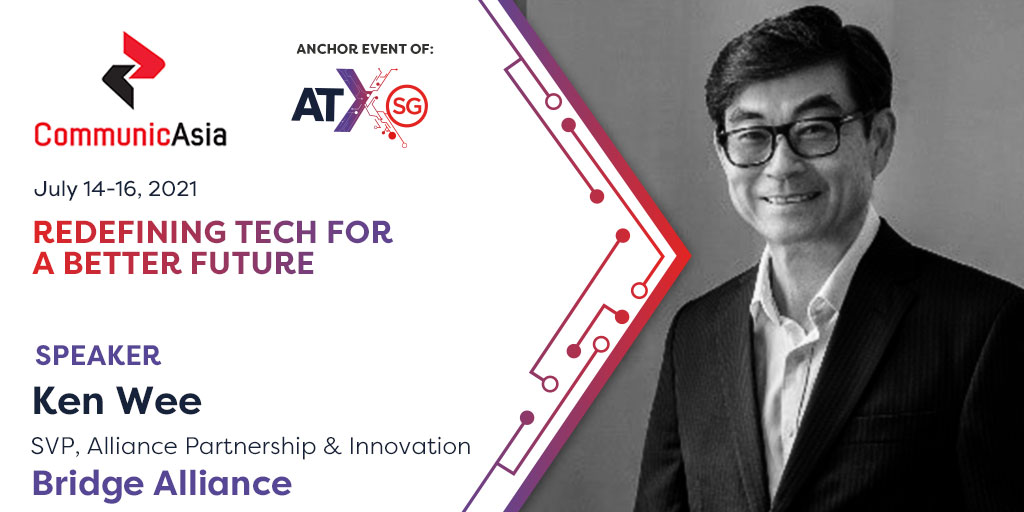 14 July – 16.20 – 16.40: Fireside Chat: Monetising the 5G Edge
Preparing for the hybrid world: Running applications anywhere, everywhere
Multi-Cloud: Leveraging on the best-of-breed services from each provider
Monetising on enterprises' workload migration to the cloud
15 July – 17.00 – 17.20: Presentation: The Future of Customer Engagement
The changing customer needs and what to anticipate in their new digital journey
Communication components that will be in the digital transformation roadmap of enterprises
Why Telco's are uniquely positioned to help enterprises and what experiences they can tap on
How to forge unique partnerships across the telco ecosystem
About Asia Tech x Singapore
Asia Tech x Singapore is Asia's NEW flagship tech event and gateway to the world's fast-growing digital economies. ATxSG will convene leaders in tech, business, government and communities to engage in dynamic conversations on technology's pivotal role in driving growth and change across Asia.
About CommunicAsia
CommunicAsia is an anchor event of Asia Tech x Singapore. It is also the region's most established and relevant international industry event for the telecommunications sector, showcasing the latest ICT technologies and thought-leadership that helps companies in Asia evolve and maintain a competitive edge in the communications and digital world.
TechXLR8 Asia
TechXLR8 Asia, an anchor event of Asia Tech x Singapore, spotlights technologies that help enterprises from across industry verticals in their digital transformation journey. The event will explore the role new innovations play in connecting cities, businesses, citizens and machines.