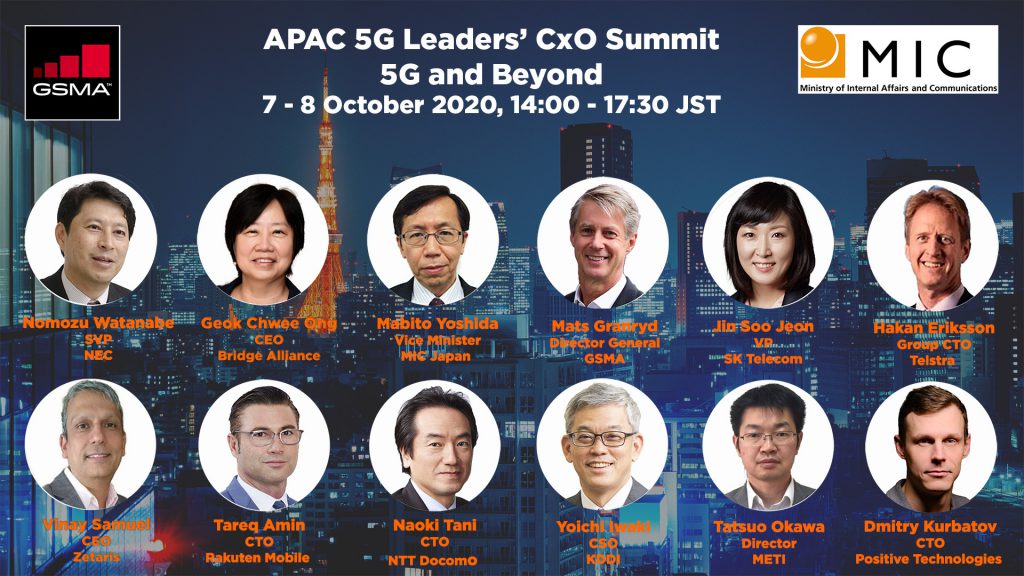 As a pioneering member of GSMA's APAC 5G Forum, Ong Geok Chwee, our CEO has been invited to speak at a closed-door live panel "5G Solutions and Use Cases" on 8 October, 2pm – 3:10pm SGT alongside other key leaders in the telecoms industry. This event is by-invitation only, and Bridge Alliance member executives interested to join can apply for their seat here.
Together, they will explore which services are really leveraging these 5G capabilities, specific 5G commercial solutions, and use cases that are currently provided to consumers and enterprises across a range of vertical industries. She will be speaking alongside Byungki Oh, SVP of KT Corporation in a panel moderated by Pablo Iacopino, Research Director, GSMA Intelligence.
Other presenters and their topics include the following:
Consumer: Jinsoo Jeon, VP, SK Telecom
Industrial: Hakan Eriksson, Group CTO, Telstra
5G Services: Mr Ivan Leung, Head of Engineering, SmarTone
About the event
The GSMA with the support of MIC Japan is holding the 2nd APAC 5G Leaders' CxO Virtual Summit, Tokyo Japan on October 7th and 8th 2020. Working together to advance the mobile industry, the GSMA APAC 5G Forum would like to invite 5G industry leaders for a focused discussion on the policy, industry and commercial opportunities and challenges of leading MNOs post 5G commercial deployment.