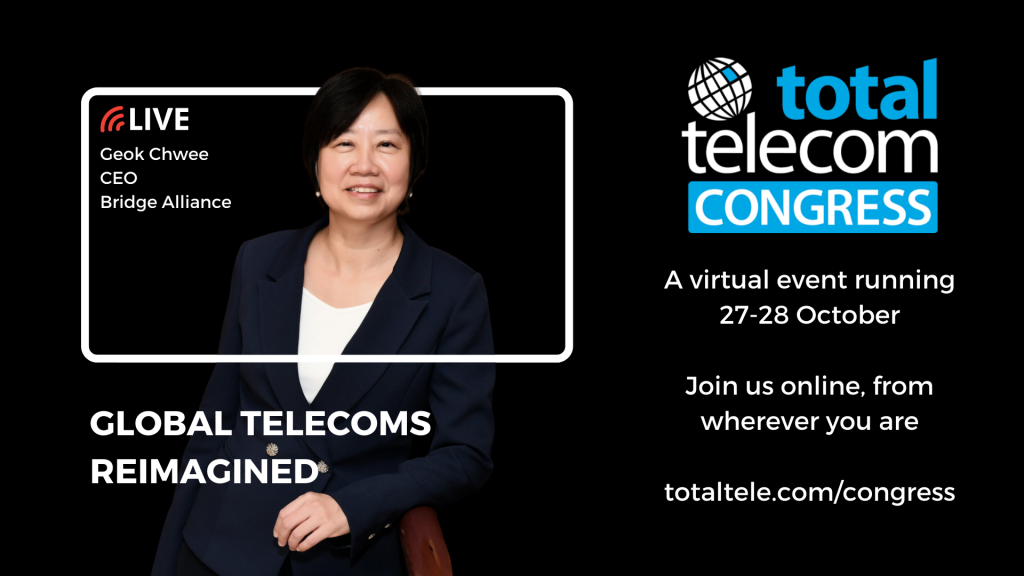 Our CEO, Ong Geok Chwee will be speaking at Total Telecom Congress at the keynote panel on "2020, the year of 5G: Key learnings from the new mobile reality", on October 27 at 10:25 BST / 5:25PM SGT which will explore what can be learnt from 5G pioneers and how 5G is reshaping the industry. As an operator, get your free pass HERE.
Other panelists include:
Andrew Collinson,

Research Director,

STL Partners

Haithem Alfaraj,

Senior Vice President, Technology And Operations,

Saudi Telecom Company

Gunther Ottendorfer,

CTIO,

Ooredoo Qatar
About the event
The Total Telecom Congress brings the industry together to understand the evolution of telco business models in the digital age, explore emerging products and services that are delivering new revenue streams, and realise the strategies that will enable them to capitalise on cutting-edge technology.
Across 2 days, 6 channels of content, and 200 industry-leading speakers, the Total Telecom Congress will deliver thought leadership on how you can reinvent your business. Key topics include the role of AI in future business models, reimagining customer service, delivering on the 5G promise, redefining culture, and much more.