Join us at Telecoms World Asia 2019 where Geok Chwee will be sharing her thoughts on new revenue opportunities for telcos.
Speaking Slots:
Tue, 26 March 2019, 3.40pm @ IoT Breakout, Lotus Room 5-6
Fireside Chat: How Can Telcos Monetise IoT?
How can telcos tap on IoT as a new revenue stream? What are the new business models that will emerge?
Creating a differentiated and unique IoT strategy
Establishing partnerships with application providers and device vendors

Panellists:
Ong Geok Chwee, Chief Executive Officer, Bridge Alliance
Yaw Yeo, Managing Director for International, Ali Telecom/Alibaba Group
Ajay Sunder, Vice President – Head of Digital Transformation, Frost & Sullivan

Moderator:
Rob Van Den Dam, Global Telecom Industry Leader, IBM Institute for Business Value

Wed, 27 March 2019, 1.20pm @ Wholesale Breakout, Keynote Theatre, Convention A2
Key Drivers to Activating New Revenue Streams
Emerging tech and the realisation of trends.
What are the key drivers and how will they translate into revenue?
How are leading telcos around the world harnessing technology to activate new growth?
Also, there are many more speakers from the Bridge Alliance network that will be taking the stage at the event. Download a digest of their speaking slots here.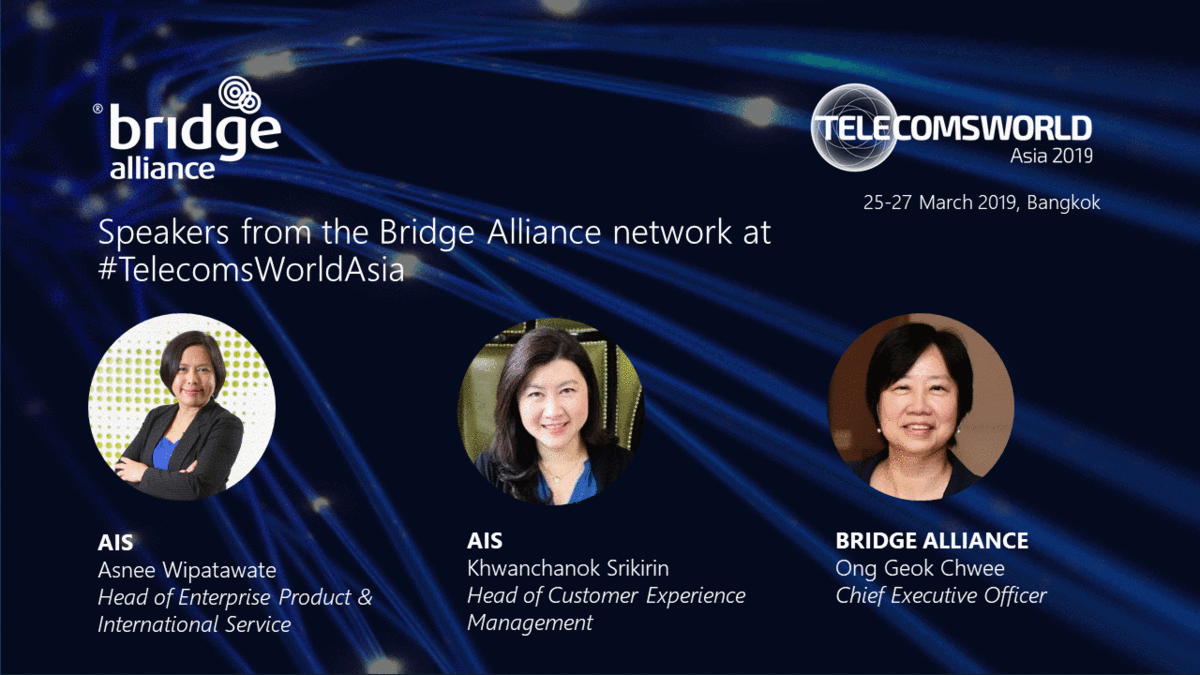 Download the latest agenda here.
Yet to get your pass? See if you qualify for a free VIP pass here.
About Telecoms World Asia
5 EVENTS. 1 PLATFORM
For 20 years, Telecoms World Asia has been an annual platform for leading international carriers, operators, authorities and suppliers to meet, learn and create fruitful business partnerships for the betterment of wholesale revenue and growth.
Digitisation in telecommunications represents at $2 trillion opportunity. Join us at Telecoms World Asia 2019 and realise it.