Join us at Telecoms World Asia 2019 where Geok Chwee will be sharing her thoughts on new revenue opportunities for telcos.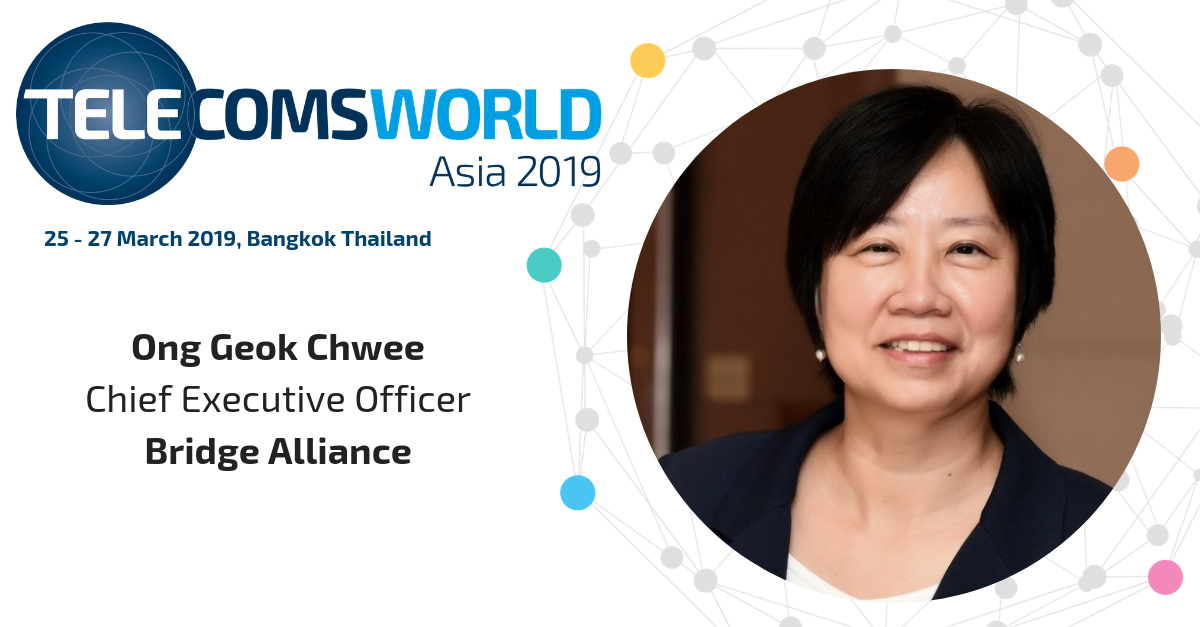 Presentation Details:
Wed, 27 March 2019, 1.20pm
Wholesale Breakout, Keynote Theatre, Convention A2
Download the latest agenda here.
Yet to get your pass? See if you qualify for a free VIP pass here.
About Telecoms World Asia
5 EVENTS. 1 PLATFORM
For 20 years, Telecoms World Asia has been an annual platform for leading international carriers, operators, authorities and suppliers to meet, learn and create fruitful business partnerships for the betterment of wholesale revenue and growth.
Digitisation in telecommunications represents at $2 trillion opportunity. Join us at Telecoms World Asia 2019 and realise it.