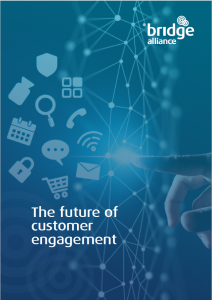 If 2020 has made anything clear, it is that digital transformation is long overdue. This is especially true of large organisations with complex operations and multiple locations. The COVID-19 pandemic forced them to overhaul the way they work almost overnight, prompting wide-scale adoption of cloud-based technologies and virtual communication channels.
Enterprises will have to solve communication challenges like protecting consumer privacy by masking customers' contact numbers, enabling seamless video calls between remote technicians and on-site clients, and embedding different components of communication channels into an enterprise workflow while ensuring information integrity.
Telcos can simplify this journey by offering Communications-Platform-as-a-Service (CPaaS) solutions. CPaaS is increasingly recognised as a crucial driver of digital transformation because it enables operational efficiency, creates new opportunities to generate revenue, and improves customer engagement through differentiation and personalisation.
In this whitepaper, we discuss why communication channels will evolve in the future, especially with the advent of new technologies, and the increasing integration between physical and virtual reality, and why customer experience is the bottomline. It also covers:
The factors driving demand for CPaaS
Insights into the CPaaS market
Considerations for adopting CPaaS
The role of telcos in adriving CPaaS adoption
Note: The contents of the whitepaper were covered in our recent be in conversation webinar held in conjunction with our member operators, partners and customers: The Future of Customer Engagement