Throughout the past decade, work has freed itself from the cage-like office cubicle—and straight into open-plan offices and co-working spaces. Never has that been more true than in 2020, when the COVID-19 pandemic led to lockdowns and travel bans, forcing businesses to adopt remote work—ready or not.
In the aftermath of Covid-19, we will have to adapt to a "new normal". This includes where and how we work—and the choices we make now could be retained moving forward. Companies like Twitter and Square have decided that some employees can work from home permanently, and many others will likely follow suit.
The global mobile workforce is growing, and "traditional" businesses have to play by new rules. Enterprises must adapt—and fast!—to make it past current challenges and prepare for business post-COVID-19. Here's how:
1. Time for mobility to be more comprehensive and robust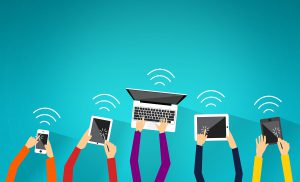 The most challenging part of remote work isn't the actual remote work. It's knowing how reliable technology and hardware are across the organisation when in long-term extreme-crisis mode.
First, your workers will rely even more on their mobile-phone subscriptions and data plans, as well as Internet-hungry gadgets like laptops, mobile routers, and smart devices. These devices have become communication lifelines, especially for months-long lockdowns and self-quarantines, so they must be deemed fit for work as well.
It's not enough for your organisation to adequately distribute devices throughout various departments and offices—and even across regions! You must also have or acquire the means to find suitable regional solutions, analyse the data on telecommunications and Internet usage and spending, glean useful business insights from them, and see all incident reports.
Our Bridge Enterprise Services and Solutions (BESS) facilitate all of these benefits (and more) for when you want true enterprise mobility anywhere in the world, plus the peace of mind that comes with having only one point of contact for multiple mobile services. Find out how BESS can help you in the new Future Of Work in our latest whitepaper; download it here.
2. Keep communications clear, continuous and innovative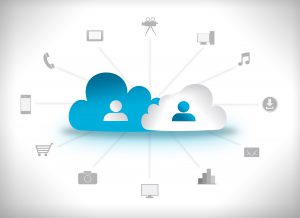 With physical absence comes a drop in plain and constant internal communications. With no body language or tone of voice to serve as context cues, words will inevitably be misunderstood—and your employees' responses could build on these mistakes and worsen conflicts.
The same goes for external communications. Not all customers want to talk to your staff in person or through voice calls, or even use online messaging or SMS to air their concerns.
All these mean that communication needs will evolve, and this, in turn, will redefine various industries. There will be higher expectations in customer experience and there will be a need for contextualized communications.
To ease this, start looking for cloud-based flexible and seamless on-demand communications and collaboration tools. Doing so will improve your efficiency, enhance external communications and customer engagement without having to build a back-end infrastructure.
As people get more comfortable using such tools, these will become a part of the "new normal" of communicating. Think ahead to how these tools can evolve to better serve the needs of distributed teams and improve virtual services. For example, communication tools could add more engagement features that help teams build rapport—the virtual equivalent of Friday night after-office drinks.
And as the world prepares to adopt 5G—with Asia-Pacific at the helm—you'll need to consider how their cloud-based tools can improve the way your organisation communicates, both internally and with customers. 5G will enable technologies like augmented reality (AR). With AR, participants of virtual brainstorming sessions could feel like they were in the same physical room, using the same physical whiteboard.
Customer engagement will evolve, too, to allow seamless, omni-channel communication. Consider the various digital touchpoints you have with your customers, and how you can tie them together—it could be as simple as embedding a button in your mobile app that immediately lets the user have a video call with an agent.
This way, you allow your customers to enjoy better and more timely engagement through their preferred channels, so diversify your channels for customer acquisition and support.
3. Set basic rules and expectations for physical and virtual offices
The office and the home office are two very different arenas. As such, the rules for each venue would differ—and everyone in your organisation must know those distinctions beforehand.
In this case, employing enterprise mobility and communications solutions addresses multiple remote-work issues. Deeper collaboration, access to mobile usage information and work tools, and improved customer experience are just some of their benefits that will see your enterprise through this massive shift.
However, they also introduce new questions needing both detailed and flexible answers. At what times of day are your people expected to be online and responsive? How can limits be set on work hours and loads to prevent overwork and loss of boundaries? How can conflict resolution be done? What are the measures to take for sudden personal emergencies?
The hurdles for newly remote enterprises
Even as more businesses take on long-term remote-work arrangements, there remain a few problems to tackle.
First, the sheer challenge of deploying new mobile and communications solutions amid these trying and uncertain times. Some operators will be focused on servicing their current enterprise clients, and some could help companies beyond postponing bill payments—for instance, by introducing unified communications solutions as well. Until the crisis is over, there could be no new mobile plans, SIMs, devices, or communications tools for your employees for quite a while.
The next hurdle concerns employee and management mentality. Enterprise mobility and communications are only as effective as enterprises' and users' belief in them, so people who weren't ready for remote work or are less receptive to it could have a more difficult time adjusting with them compared to other workers.
Prepare to adapt
Remote work offers plenty of opportunities, and organisations need to support their people with rapid responses through flexible and reliable enterprise solutions.
Bridge Alliance is the partner of choice for enterprises seeking to deploy and operate mobile services across geographic borders and can empower you through this New Normal, and can provides unprecedented transparency, simplicity and value to customers by linking up premier member operators in the region seamlessly.